MG 12: World Class High-End Audio, on a Budget.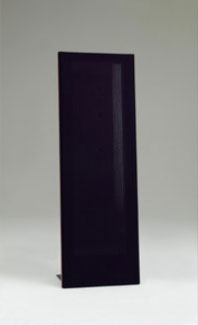 The MG12 is the choice of audiophiles getting started in "high end" audio, with good clean bass and a top end that has the resolving power to show off the differences between different grades of electronics.
The MG12 is a perfect example of how yesterday's high-end concepts have evolved to benefit mid-priced products. Ribbon tweeters from the past would have cost more than the entire MG12. The MG12 is a 2-way system with 369 square inches of thin-film planar bass and a 38-inch long, line source quasi ribbon tweeter.
Large wave launch, low surface loudness, etc. are unique to planar speakers. The physics require the size and shape of a Magneplanar. Like other Magneplanars, MG12 offers superior sound because of its size and shape. Thousands of audiophiles have fallen in love with the sound of planar speakers.
The MG12 offers quasi-ribbon technology and planar bass resolution at a price that some audiophiles spend for speaker cables. Musical value is what Magneplanars are all about. Fall in love today!
MG12
Description
2-Way/Quasi Ribbon Planar-Magnetic
Freq. Resp.
45-22kHz ±3dB
Rec Power
Read Frequently Asked Questions
Sensitivity
86dB/500Hz /2.83v
Impedance
4 Ohm
Dimensions
17 x 51 x 1.5
Available in cherry, natural or black hardwood trim, off-white, black or grey fabric.
Magazine Reviews: