MMC 2
Is it possible that a Maggie custom system could sound better than 3.7s?

You might say "How is that possible?" The 3.7 is inherently a better speaker and your dealer is probably using better (and more expensive) electronics.
We know how 3.7s sound in dealer's showrooms (Amazing!!!). What you won't know unless you visit Magnepan (you are invited), there is technique with our "3-channel stereo" on-wall system that results in the sum being greater than the total of the parts. In terms of the feeling of "you-are-there", it really is possible to surpass a purist 2-channel system. In addition, the system costs about $600 less than 3.7s. Obviously, if 3.7s are used as left/right speakers, it is even better.
We suspected you might not believe it was possible. So, we put an experienced editor to the test-------
http://www.theaudiobeat.com/blog/mystery_maggie.htm
Marc Mickelson is a good sport and now we will reveal what he heard--
1 pair motorized MMC 2s, mounted on the side wall, back from the front wall approximately 5 feet.
2 DWM Bass Panels placed below the MMC 2s
1 CC 5 center channel speaker simulating cantilever mounting on front wall.
Bryston SP 2 processor---digital output of CD player into SP 2 processing 2-channel source into 3 channels. (Yes, it violates some preconceived beliefs by audiophiles. You may have to hear it for yourself.)
Magnepan offers a consulting service
Wendell Diller has 40 years of experience with Maggies and can help resolve an impasse with what we call "the conflicted couple". You want 3.7s, but, the "interior designer" of the house wants invisible speakers. We have a proven history of making everyone happy. Call and ask for Wendell. He will want you to email a 360 degree photo tour of your room along with your phone number (please downsize the photos to approximately 400 kb).
You might also ask "Why doesn't my dealer have it on display if it is as good as we claim?" It is a matter of display space. Your dealer has a number of speaker brands (with dozens of models). To make this system work properly requires space which he probably does not have. If you want to hear it for yourself, there are two places where it is on display our dealer in Tampa, Florida or Magnepan in White Bear Lake, Minnesota.
At the Newport show in 2012, we invited direct A-B comparisons of the Magnepan custom system with expensive speakers down the hall.
"Your sound was truly exceptional better than 90% of the systems I heard in Newport." Email from Marc Mickelson, editor theaudiobeatdotcom after the Newport Beach show, (quoted with permission)

"It was one of those 'Is it live or is it Memorex?' moments. The system easily bested many of the traditional- and significantly more expensive two-channel setups in other rooms." Excerpt from ultrahighendreviewdotcom Frank Berry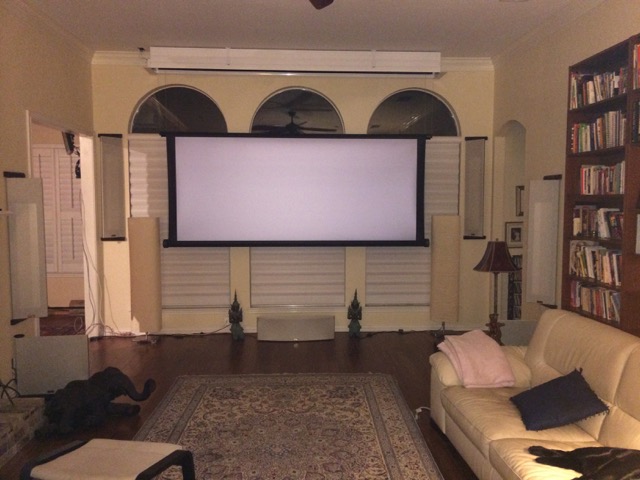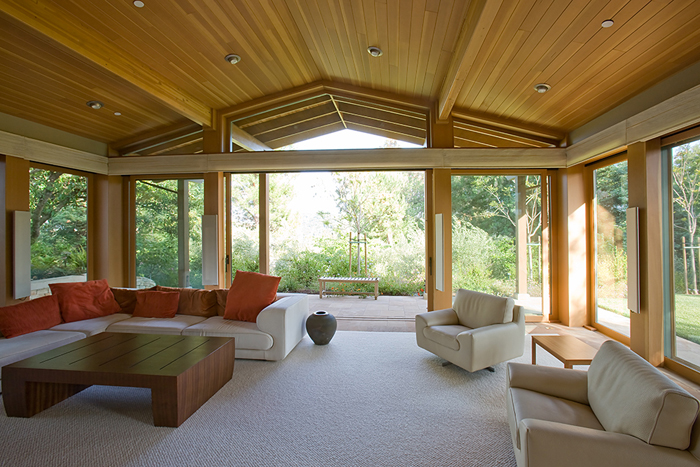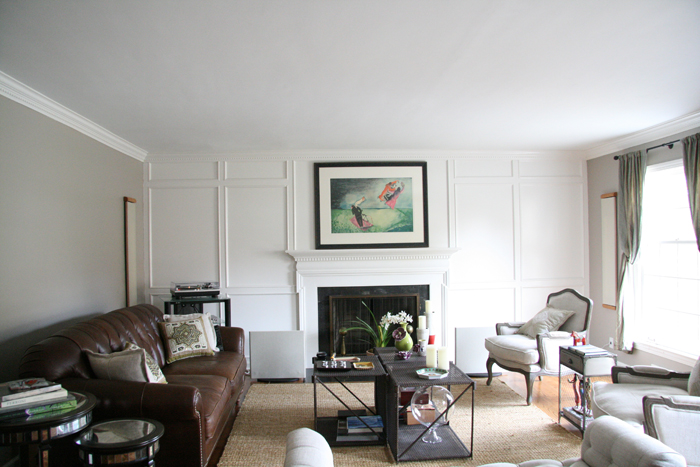 * Note in the system below the two DWM Bass Panels are built into the cabinet.